Ambient Lighting is a gentle light that fills the kitchen and softens the shadows. Ambient light makes the room warm and welcoming.  At LMV Electric our licensed electricians can install pendant lights, opaque wall sconces. If there is enough room between ceiling and cabinets we can install ambient light there.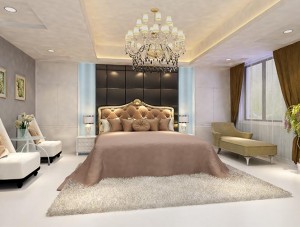 Accent Lighting like recessed adjustable fixtures used to spotlight art, track lighting, lighting inside glass-front cabinets. Accent lighting gives depth and to the environment.
Decorative Lighting like chandeliers, pendant lights and wall sconces will add interest to the kitchen space.
Recently very popular type of lights installed by our clients from  Mount Prospect or near Arlington Heights, Des Plaines, Elk Grove Village, Morton Grove, Niles, Palatine, Park Ridge, Prospect Heights, Rolling Meadows include toe-kick lights. Those lights are installed underneath base cabinets to illuminate the floor. This type of light add not only ambiance but serves as a functional night light.
At LMV Electric we recommend installing few dimmer switches to adjust light levels in the kitchen for different tasks. We recommend a bright light for cooking or cleaning up and a dim light for romantic dinners and conversations.
Call us today at 773-575-8252 to schedule a free consultation with our licensed electrician.