It is necessary to ventilate an attic during the summer to lower the temperature. An attic ventilator can also extend the life of your attic and the roof structure.
Do you need Attic or Whole House Fan – Install or Repair because there is No power to the fixture or tripping circuit breaker/short we can help.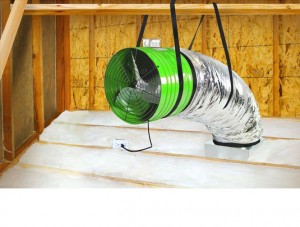 Our licensed electricians will do electrical install or repair of any type of attic or whole house fan. We commonly install attic or whole house fans for customers in Arlington Heights, Bannockburn, Barrington, Deerfield, Des Plaines, Elk Grove Village, Glencoe, Highland Park, Inverness, Kenilworth, Kildeer, Lake Bluff, Lake Forest, Mettawa, Morton Grove, Mount Prospect, Niles, Northbrook, Northfield, Palatine, Park Ridge, Prospect Heights, Rolling Meadows, Wheeling, Wilmette, Winnetka and surrounding suburbs.
Please call us for a free estimate at 773-575-8252 or just email us if you have any questions about attic or whole house fans.