Our licensed electricians can install 220V Wiring for electric water heaters, boilers, condensing units, Dryers, air conditioners, Ovens, Ranges and other large appliances. We can add the supply wires and breaker to the breaker box and wire the 220-volt wall outlet.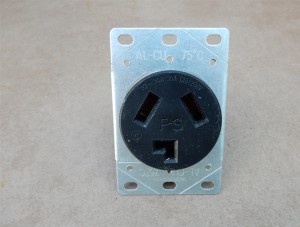 Installing a 3-Wire 220 volt wiring or 4 wire 220V wiring is dangerous and should be done by a qualified electrician. Our licensed electricians at LMV Electric can connect the supply wire to the breaker box. This is not a do-it-yourself job. It is dangerous work that must be done without disconnecting power. If you make a mistake, you could receive a fatal shock.
Large appliances that use 220 volts should be connected to a double pole circuit breaker. If you don't use a correct breaker a malfunctioning appliance will still have power, which can be dangerous.
We provide personalized service and affordable rates for customers in in Arlington Heights, Bannockburn, Barrington, Deerfield, Des Plaines, Elk Grove Village, Glencoe, Highland Park, Inverness, Kenilworth, Kildeer, Lake Bluff, Lake Forest, Mettawa, Morton Grove, Mount Prospect, Niles, Northbrook, Northfield, Palatine, Park Ridge, Prospect Heights, Rolling Meadows, Wheeling, Wilmette, Winnetka and surrounding suburbs. Call us today at 773-575-8252 if you need to install 220V Wiring.
Our Recent Projects